Personnel
Personnel
The right people to complement and reinforce business
Ahlström Capital Group incorporates extensive experience of the industrial development and private equity environment.
Ahlström Capital Oy is a family-owned investment company that focuses its investment activity in industry and real estate. The company has 16 employees.
A. Ahlström Kiinteistöt Oy implements its task by practicing real estate business, forestry and service business and maintaining the traditional works areas in Noormarkku and Kauttua. The company has 49 employees.
Ahlström Konsernipalvelut Oy offers financial, HR and ICT services for the Group companies. Its organisation consists of four teams: accounting, group accounts, ICT and HR. The company has 19 employees.
Director, Finance and Investments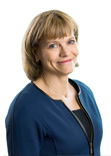 Director, Corporate Communications and Responsibility
Maternity leave substitute for Emmi Kjerin
Executive Assistant to CEO
Director, Industrial Investments
General Manager, Netherlands
CEO, A. Ahlström Kiinteistöt Oy
HR and Administrative Specialist